I'm going to start this with something that's been a dawning realisation for some time now; both the PlayStation 4 and the Xbox One released a year too early. There are probably quite a few people who would disagree with this statement, least of all those who work for Sony. I can understand why of course, with the PlayStation 4 selling somewhere in the region of 7.5million units in its first seven months on sale. Employees of Microsoft might also disagree; probably not as vehemently, seeing as at last count they had only shipped 5million units into retail. But if you don't work for them, I fail to see how you could disagree.
Driveclub was the first indicator that something wasn't right. Sony's big racing title for launch, their Forza competitor, pushed back weeks before the console's launch to an indefinite time in the "Launch Window". Seemingly that Launch Window now lasts for an entire year, as Driveclub is due to come out in October 2014. This wasn't a third party developer who may have got their hands on the hardware quite late; this was one of Sony's first party studios who had been involved in the gestation of the machine itself.
Now, if Driveclub had been an anomaly, a one off, then everything would have been fine. But then there was Watch_Dogs, the next big game to slip from the launch period. This could have been down to Ubisoft not wanting to launch another title against their own Assassin's Creed franchise, it could have been down to something else, but it was pushed back six months and when it eventually came out, it didn't live up to the visual promise of the original 2012 E3 announcement trailer. My thoughts are this: Ubisoft overestimated the power of both the PlayStation 4 and Xbox One, and the delay was due to making what they had originally designed for these two consoles fit into what was eventually delivered. To quote Digital Foundry on Eurogamer, "The most obvious conclusion is that Ubisoft - and it is not the only company to do this by any stretch - simply overestimated the raw power it would get from the new consoles…"
Looking further ahead, we've had a slew of games slip this year, some by a few months, others completely into 2015. The Evil Within, Batman: Arkham Knight, The Witcher 3, Mad Max, The Order: 1886, The Division, Dying Light, and Even Halo 5. More importantly is what we've actually had delivered into shops since the two machines came out.
I'm aware that when the 360 came out we got a few cross generation games with the Xbox, PlayStation 2 and even the Gamecube getting some of the games that launched with the Xbox 360 – King Kong, Gun, Hitman: Blood Money and Tomb Raider Legend and Anniversary being among them. But the big releases on the Xbox 360 were the exclusive titles (or in the cases of Call of Duty 2, Oblivion and Quake 4, only available on the equally powerful PC as well). Condemned, Call of Duty 2, Perfect Dark Zero, Kameo, PGR 3, Ridge Racer 6 and then after a few months Oblivion, Dead or Alive 4, Quake 4 and Ghost Recon Advanced Warfighter.
What have we had this time? Killzone Shadowfall, Knack, Infamous Second Son, Dead Rising 3, Forza 5 and Ryse. Oh, and Fighter Within. You might want to include Resogun and Killer Instinct to that list as well. Aside from that, it's been cross generational ports with a slightly better frame rate and resolution. Even the Xbox One's shining light, Titanfall, has a more than decent Xbox 360 version. The list of exclusive titles for the two new machines is almost laughably poor. Killzone, pretty as it may be, feels inferior to both its predecessors on the PlayStation 3. Ryse, again very pretty to look at, is amazing in that they managed to make a single Roman's conquest of ancient England into the dullest block/slash/execute/repeat game I think I've played. The single shining light from this whole morass is Dead Rising 3, but that next generation vision comes at a cost with a fairly low resolution and poor frame rate; something that will be fixed in the upcoming PC port.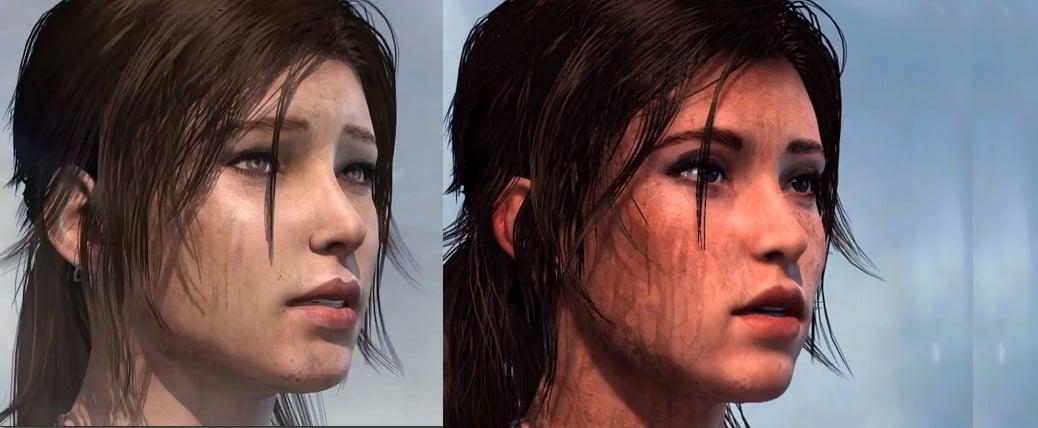 Finally, we have these last generation up-rezzed ports. Tomb Raider Definitive Edition – oh, look, she's got a new face! – then Rayman Legends and Injustice. Coming up we have versions of Metro 2033 and Last Light, but more tellingly, we have The Last of Us from Sony this month and some version of Halo reworking later this year, and it's the port of The Last of Us that seems to me to be the biggest indicator that not all is well with development of games on the new machines. The game is barely a year old and I can't for one moment believe that if Sony hadn't had to delay Driveclub until October and The Order: 1886 until next year that we would be seeing this as some kind of tent pole release for the summer to shore up the paucity of exclusive software on the machine.
So, what does all this mean? To me, it simply means that the consoles, from a gamer's point of view, were released a year too early. The games simply weren't ready, and they still aren't, and the release schedule for them both is being propped up by a stream of slightly higher resolution ports from the last generation. Nothing so far, bar Dead Rising 3 – which as already stated, was hampered by the lack of power in the Xbox One – has screamed next generation to me. The best I can say about these games - Infamous, Ryse, Forza 5, Killzone, Knack - is that they look pretty, but then again so do games on my middling PC. Still, over 7 million people have gone out and bought a PlayStation 4 and around 5 million have bought an Xbox One. It seems that a lot of people were ready for a next generation console experience; the only people that weren't, were the people who were supposed to be giving us these experiences.